The first Italian food lovers' community in belgium
LaFamily is a community for food lovers. Launched in early 2016, its goal is to connect directly small local producers of authentic Italian food with consumers via collective buying.
In November 2015, we conduct a market analyses about food purchased online in Belgium, one the fastest growing county in Europe for online shopping. At that point in time, it was clear that also food lovers were less and less keen to pay a premium price for groceries. Moreover, these consumers were also becoming more conscious about environmental and ethical issues and were not believing that the traditional retailers would treat their suppliers fairly and provide the quality food that consumers were expecting.
Authenticity at a competitive price was the starting point for the brand positioning.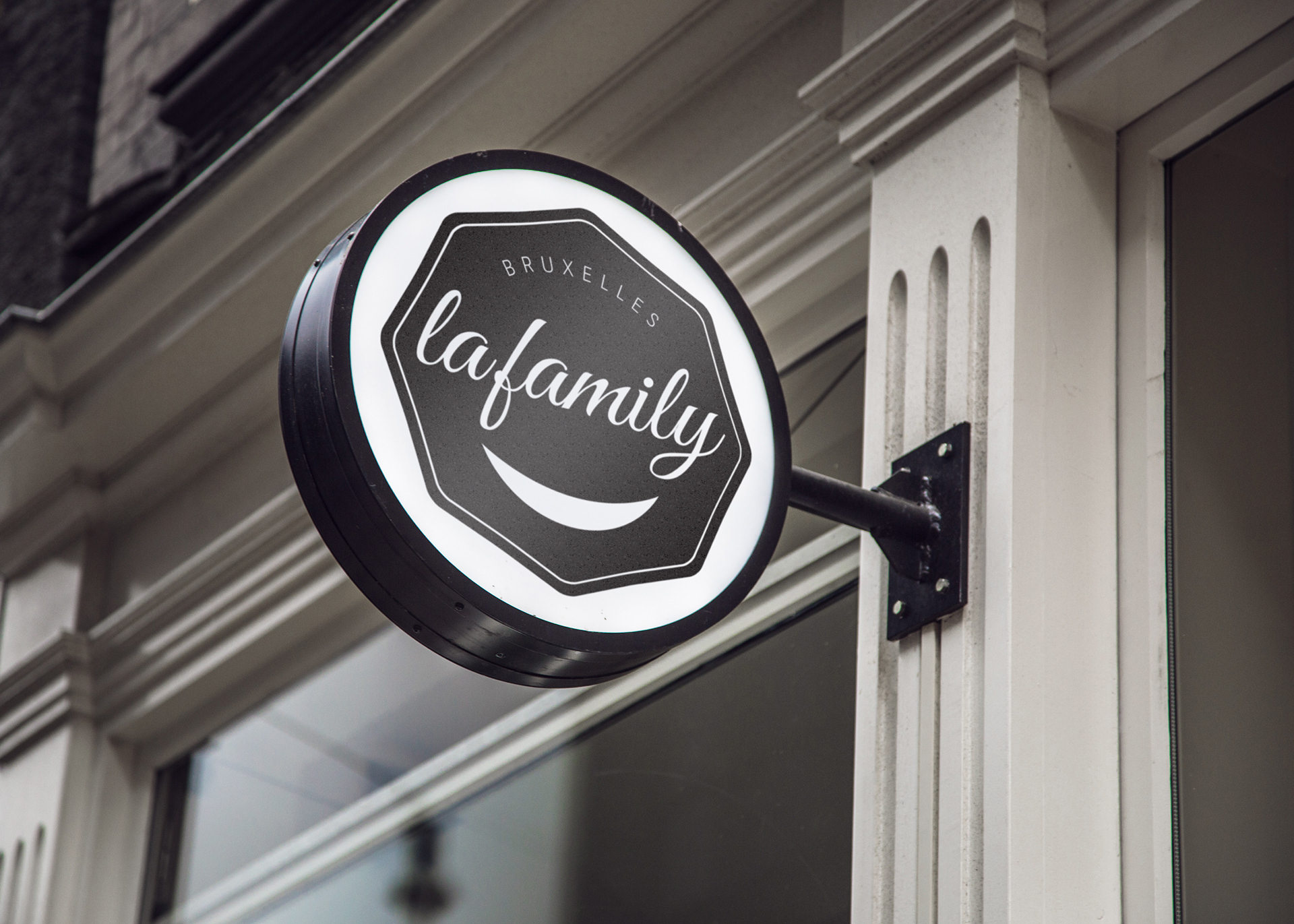 Development of the brand identity
First sketches of the typeface As authenticity and craftsmanship were key values of the brand, we developed a distinctive calligraphic typeface to bring these values to life.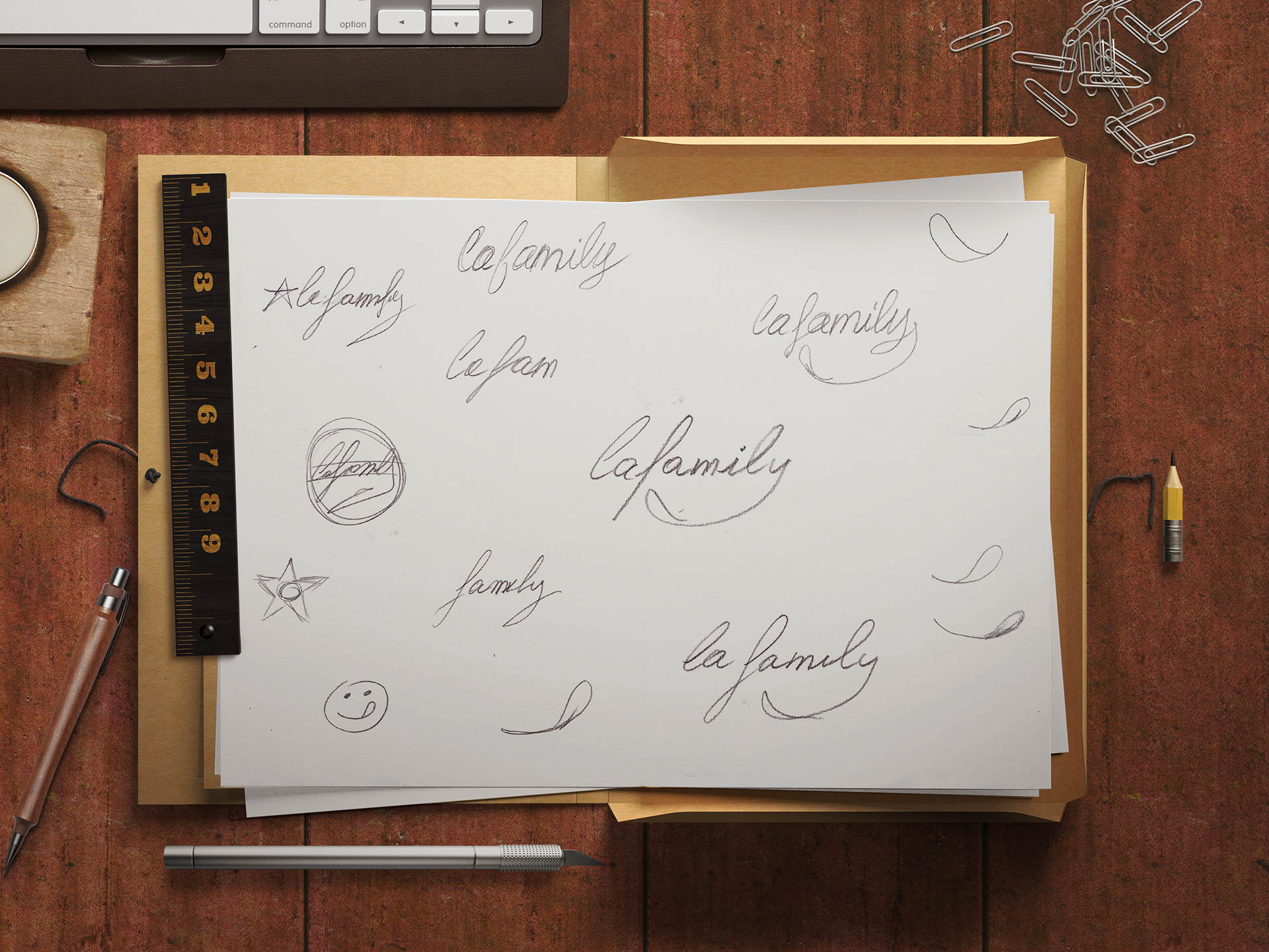 Logo design and guidelines
The name La Family was already conveying direct connection, or closeness, between producers and buyers, as well as the link to food & kitchen. We, however, also wanted to express visually the warmth of this concept in the logo, through a stylised mouth similar to the smiley emoji.
All these elements are living inside a hexagonal "seal", that wants to be the distinctive quality stamp of La Family.
Building brand recognition goes by the consistent application of the brand identity, through all communication channels and vehicles.
That's why we applied it on all materials, from Facebook ads to web banners and newsletters, from e-mail signatures to letterheads, business cards, envelopes, shopping bags, stickers, personalised t-shirts, promotional gadgets, point of sales materials, brochures, etc. They are all important touch points with consumers where the brand has to be faithful to its positioning, look and tone of voice.
Web design and content creation
While visiting other online food-selling shops, we noticed a poor image quality when presenting the products and a lack of information about their production chain. Also, in most cases, site navigation was suboptimal due to unclear and scattered catalogues. That's why we built an intuitive endless-page website with all the needed background informations about the food and recipes, while keeping the Market page separated.
We shot in-house 20 table-tops of the finest products from Italy, which are La Family key visuals. Also, we continue supporting the e-commerce platform look&feel with our own photos for the online catalogue.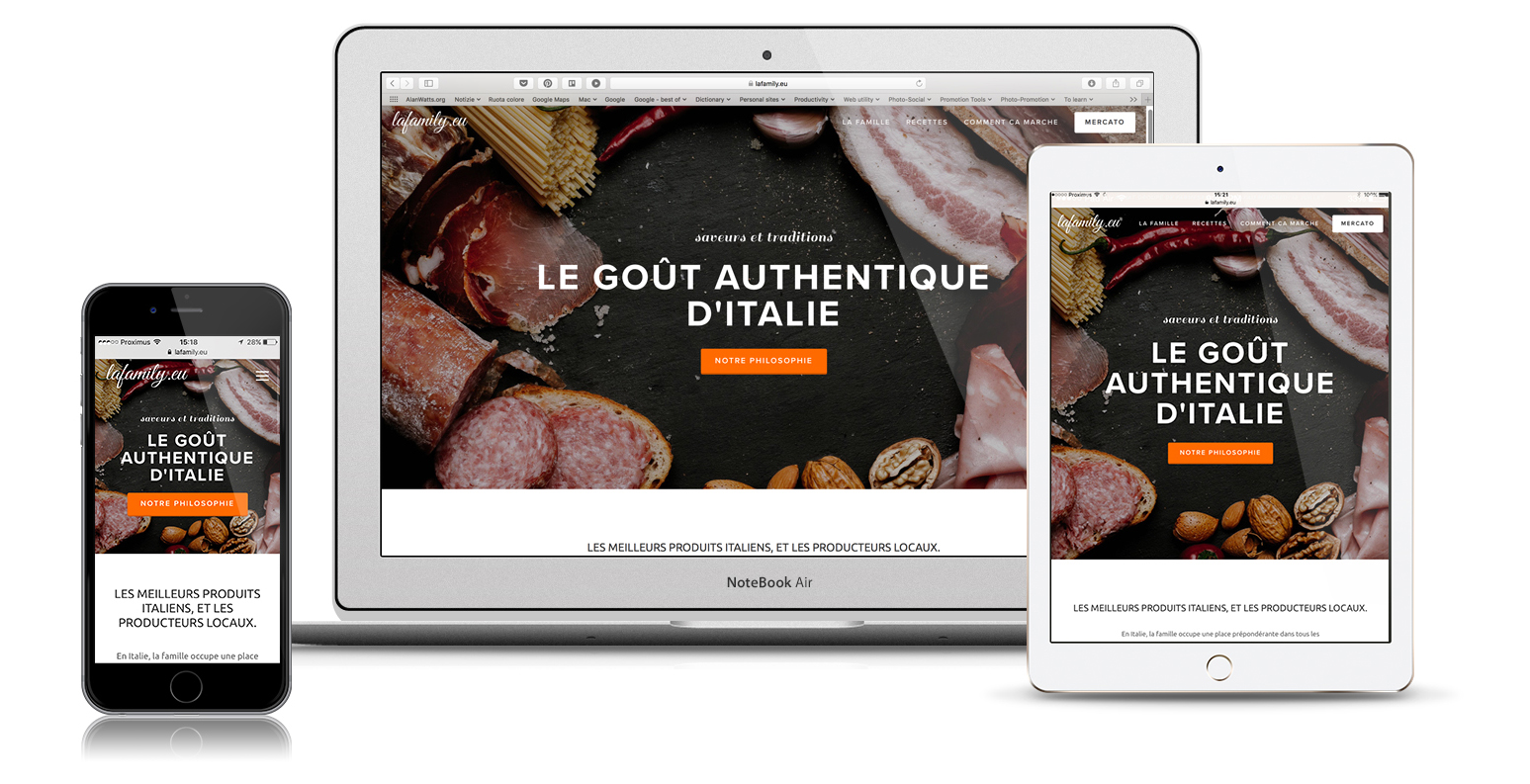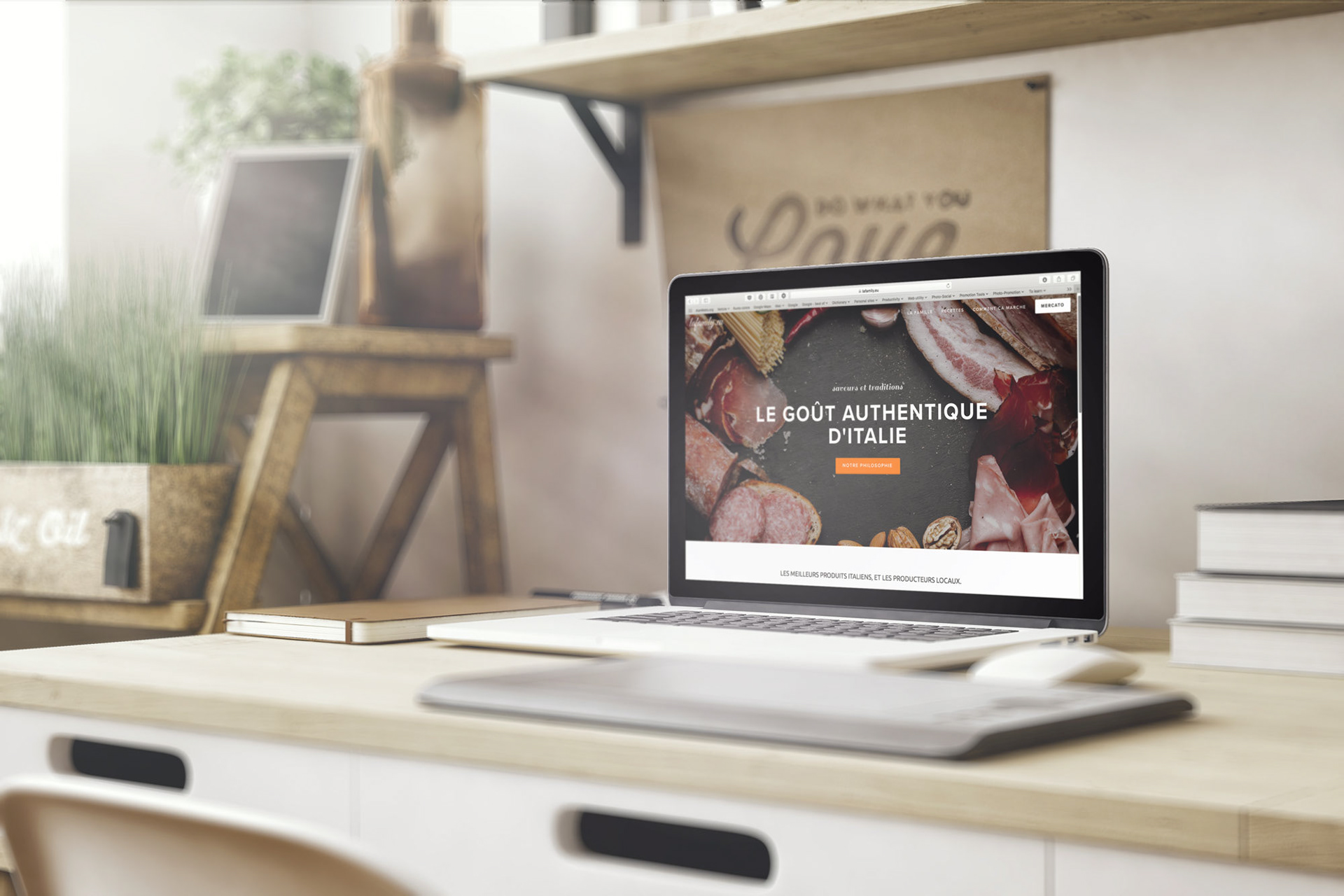 We built an e-commerce process that follows the entire consumer journey, including automation, abandoned cart follow up, newsletters and analytics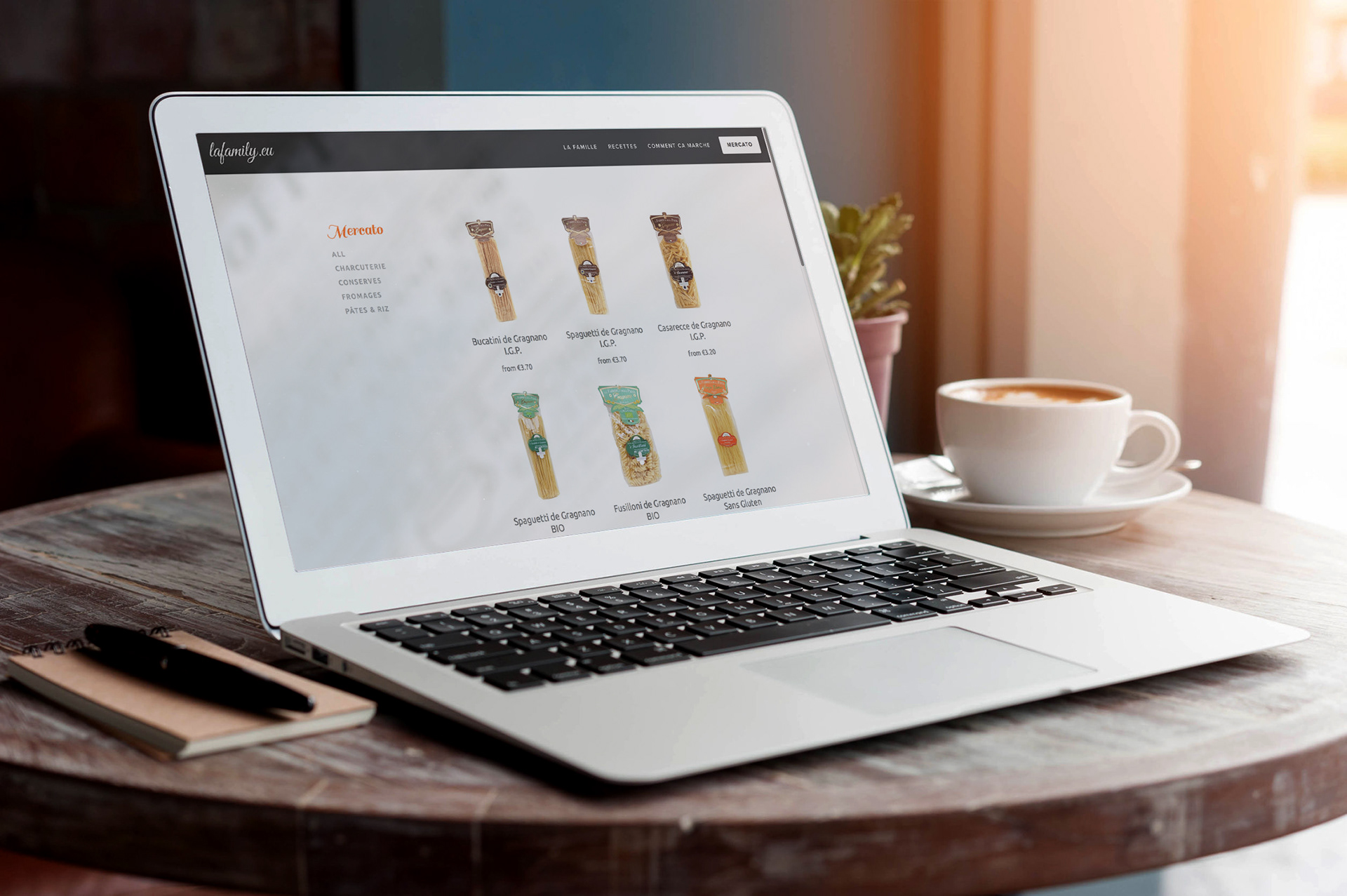 In addition to the direct channel with the consumers, a built-in e-shop in Facebook Messenger was created, in order to ease purchases and share the promoted products.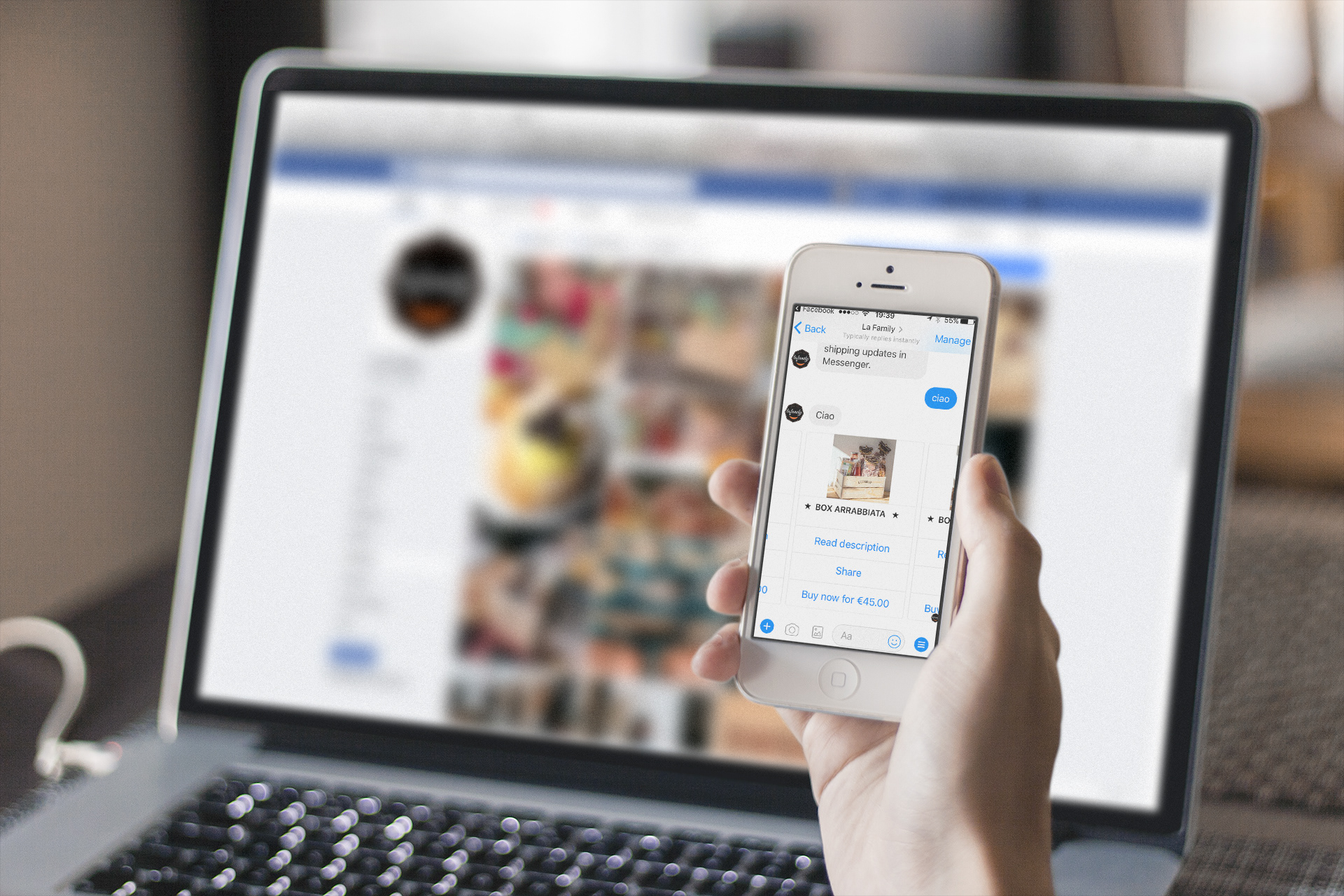 Brand activation and events
After have created a specific visual identity for LaFamily events, invitations to food bloggers and mailing list were sent, while an animated teaser was announcing the program through social media. The initially planned four dates were fully booked in a few days. The after-movie and photo contents shot during the event provided more materials to La Family to engage with the community.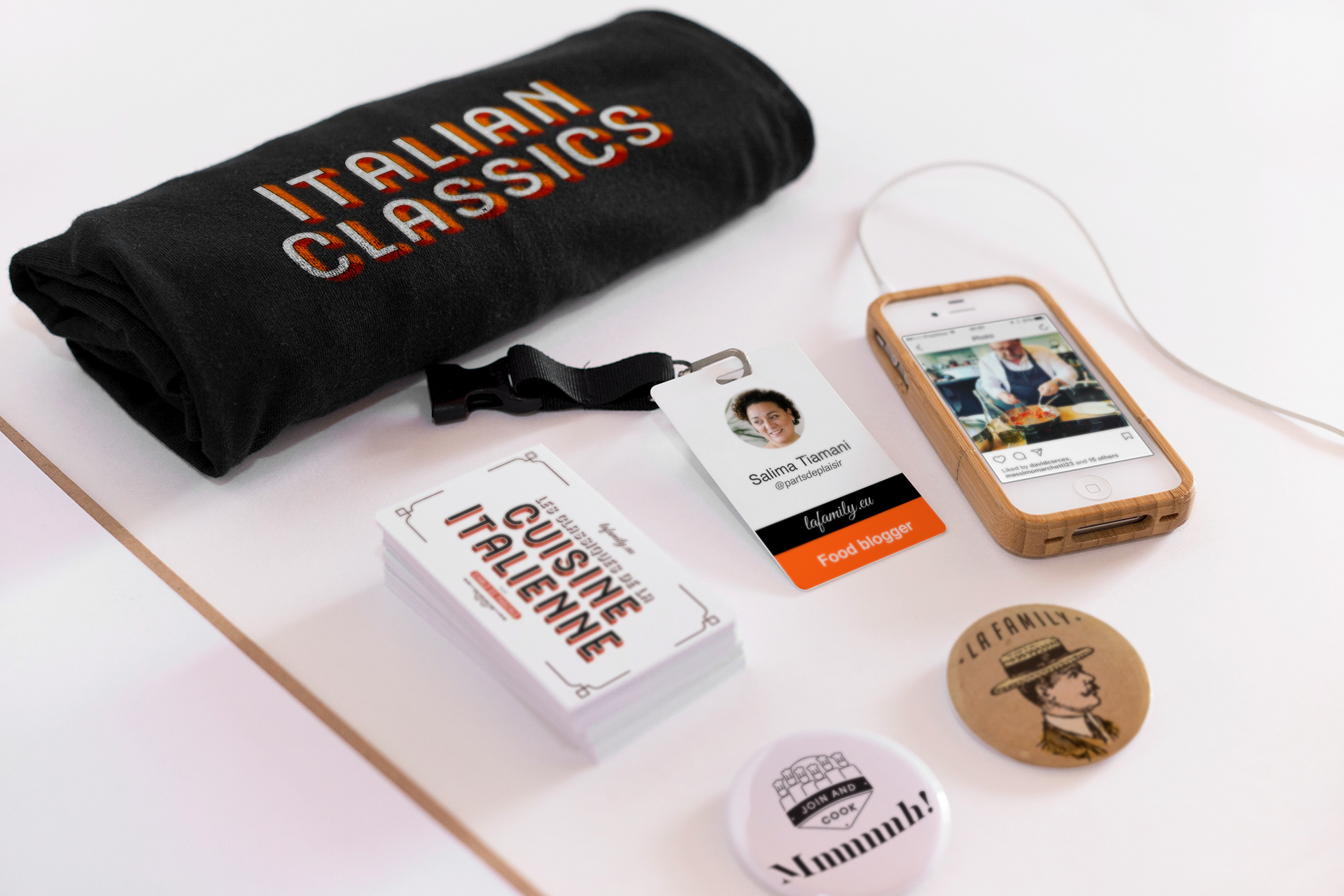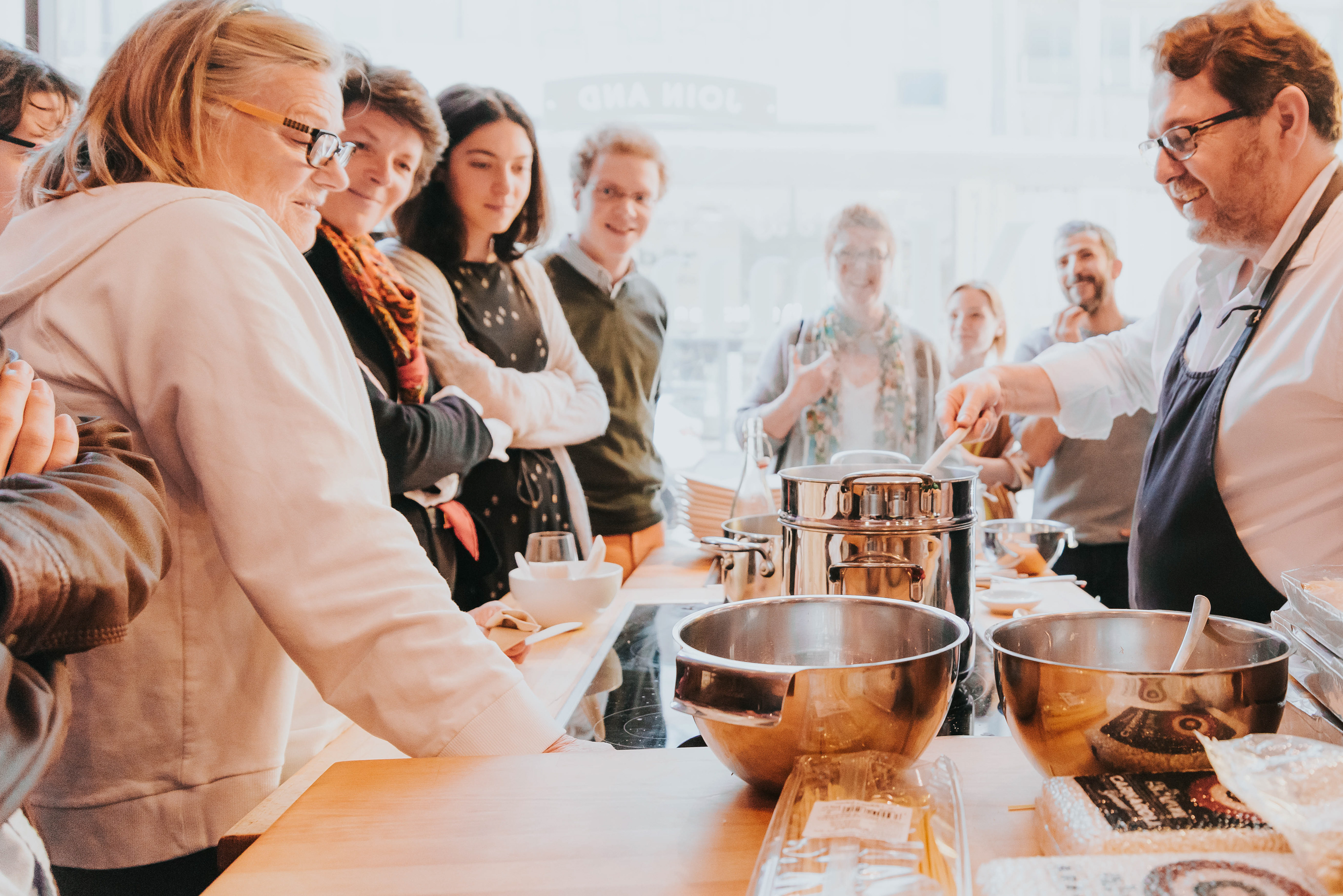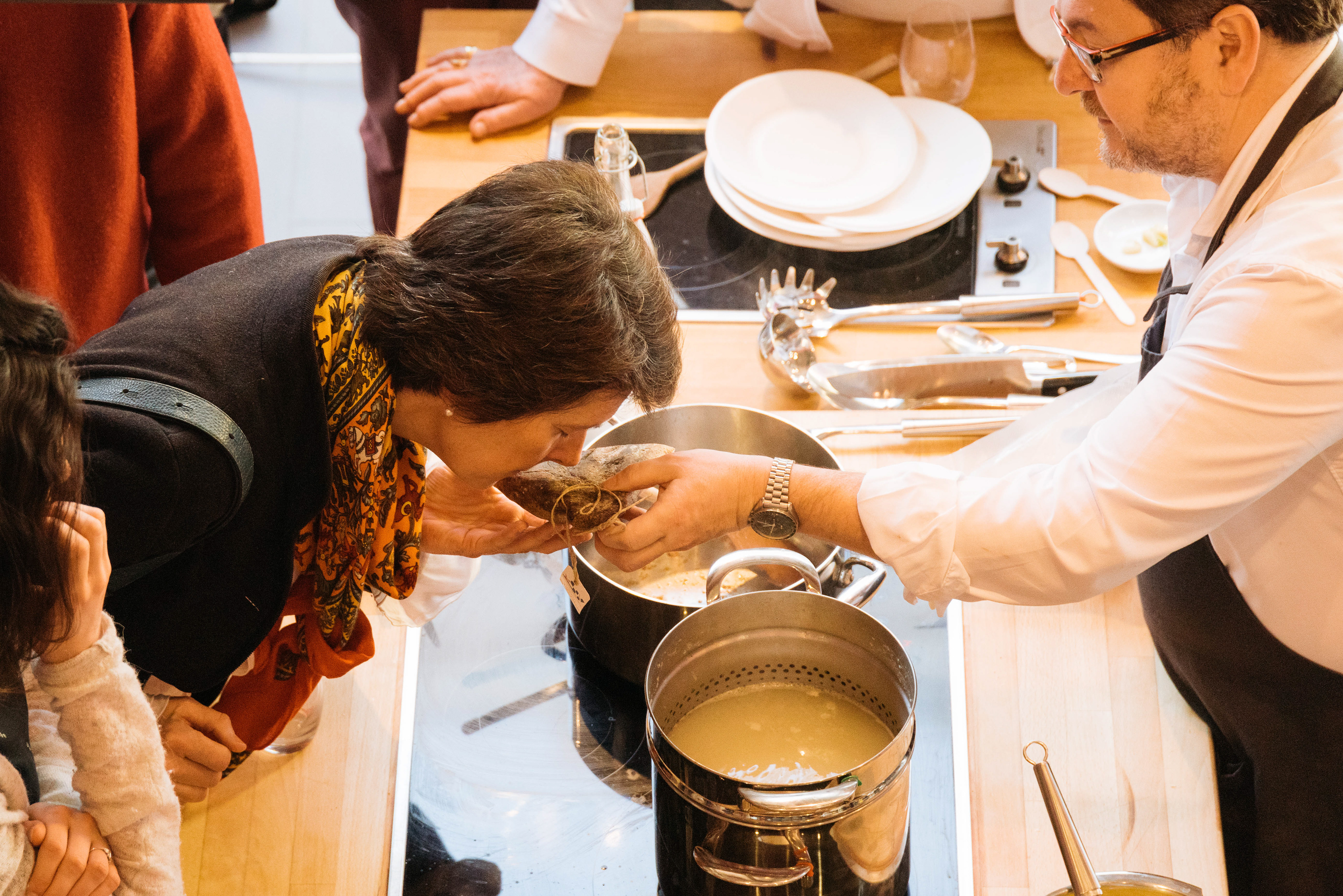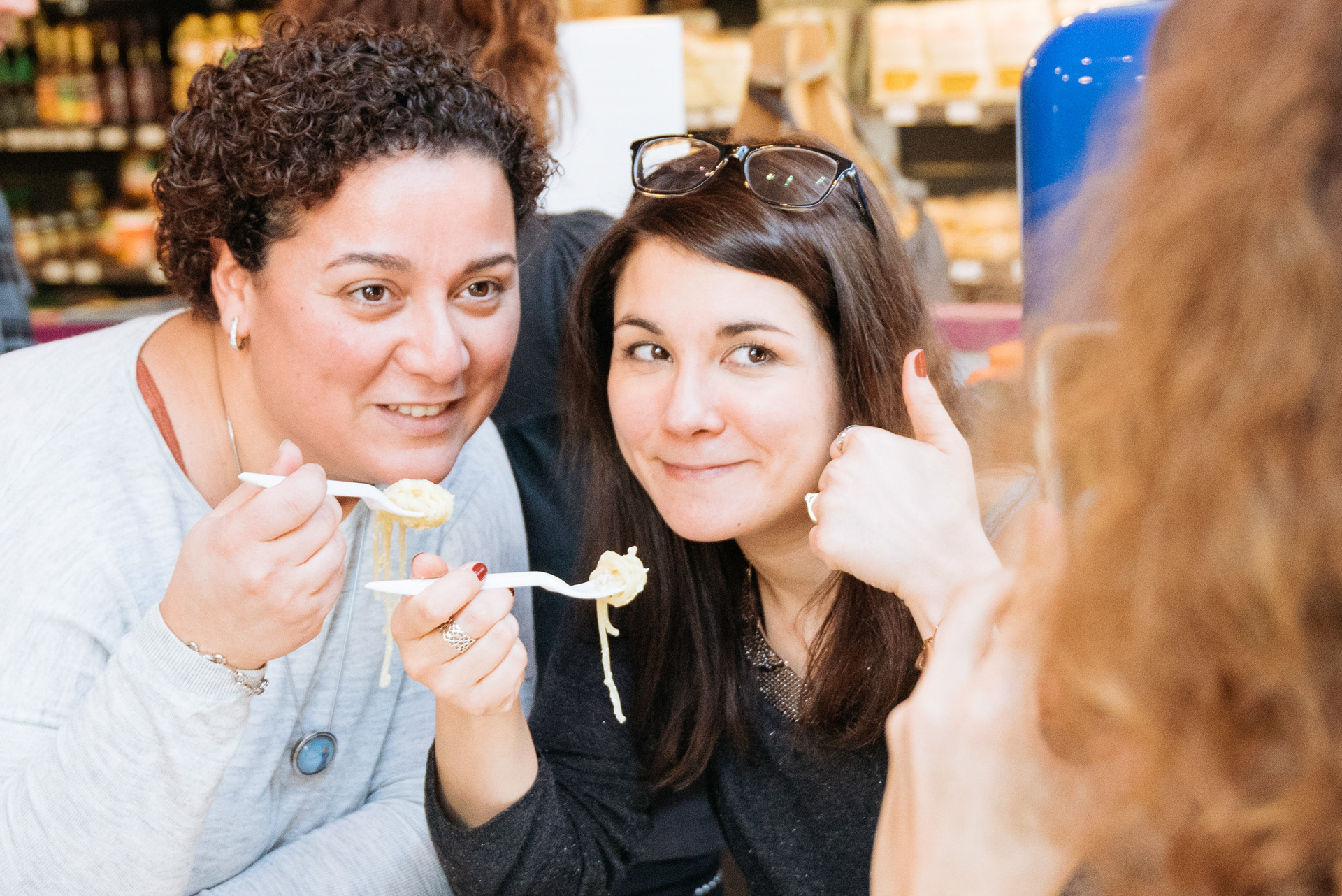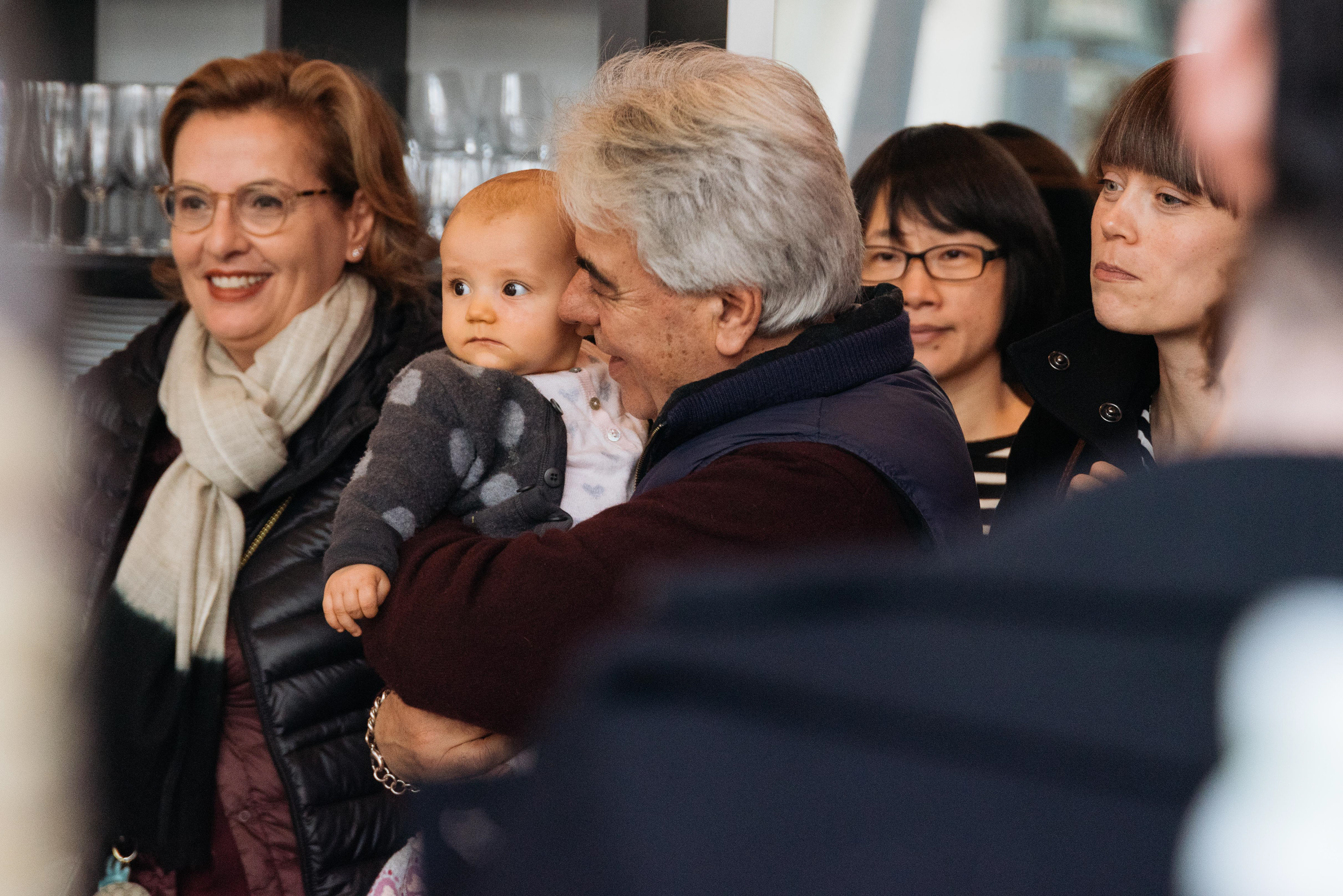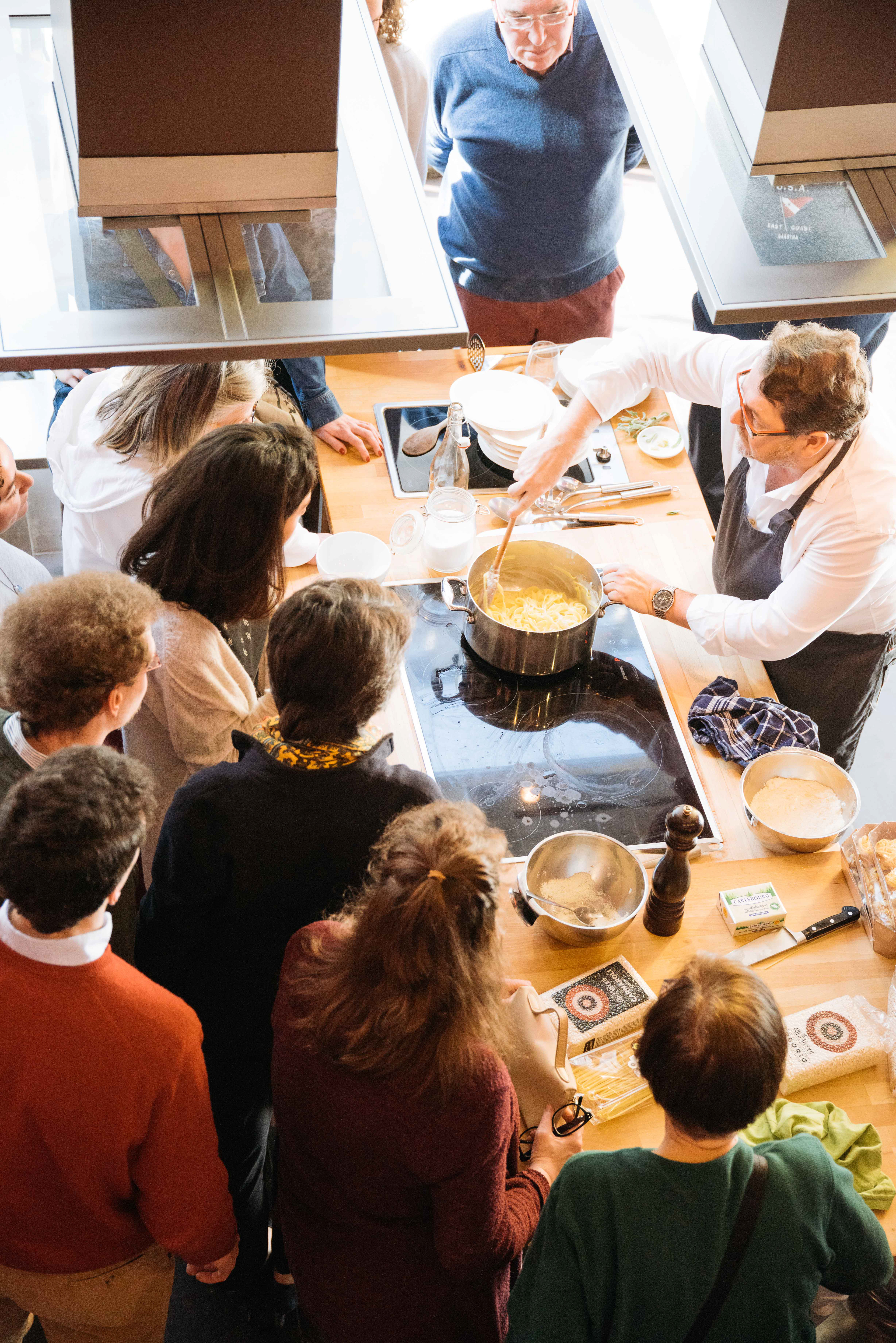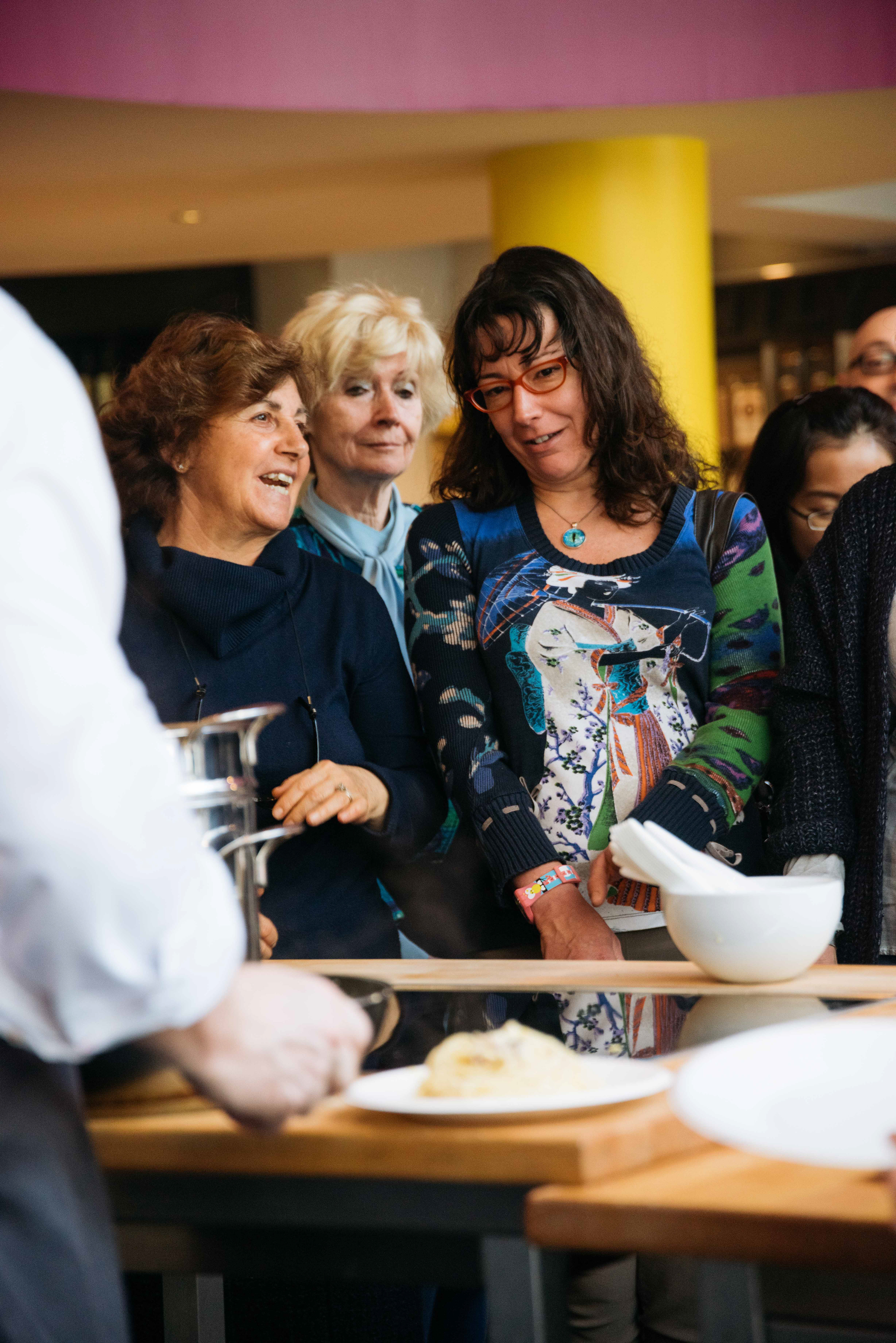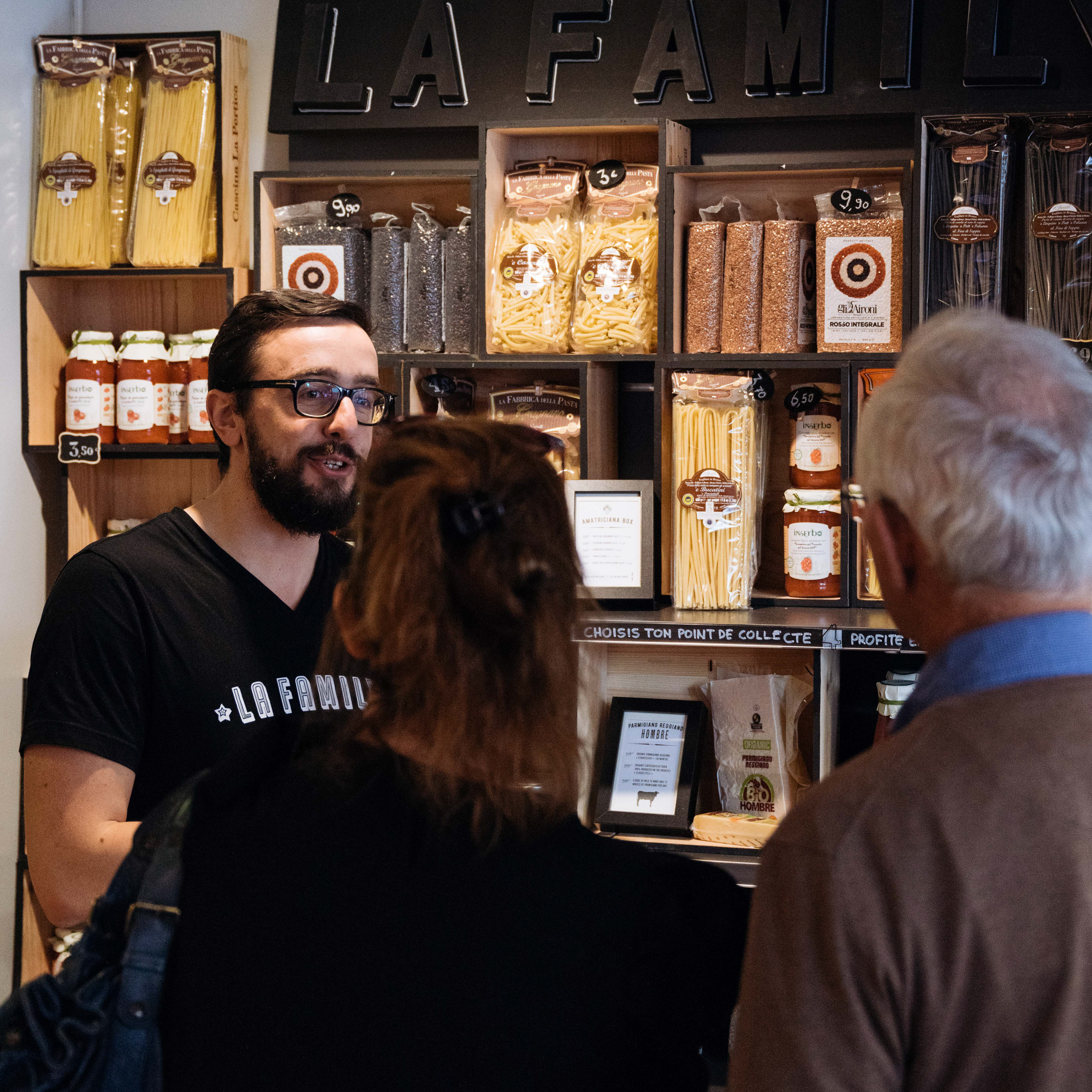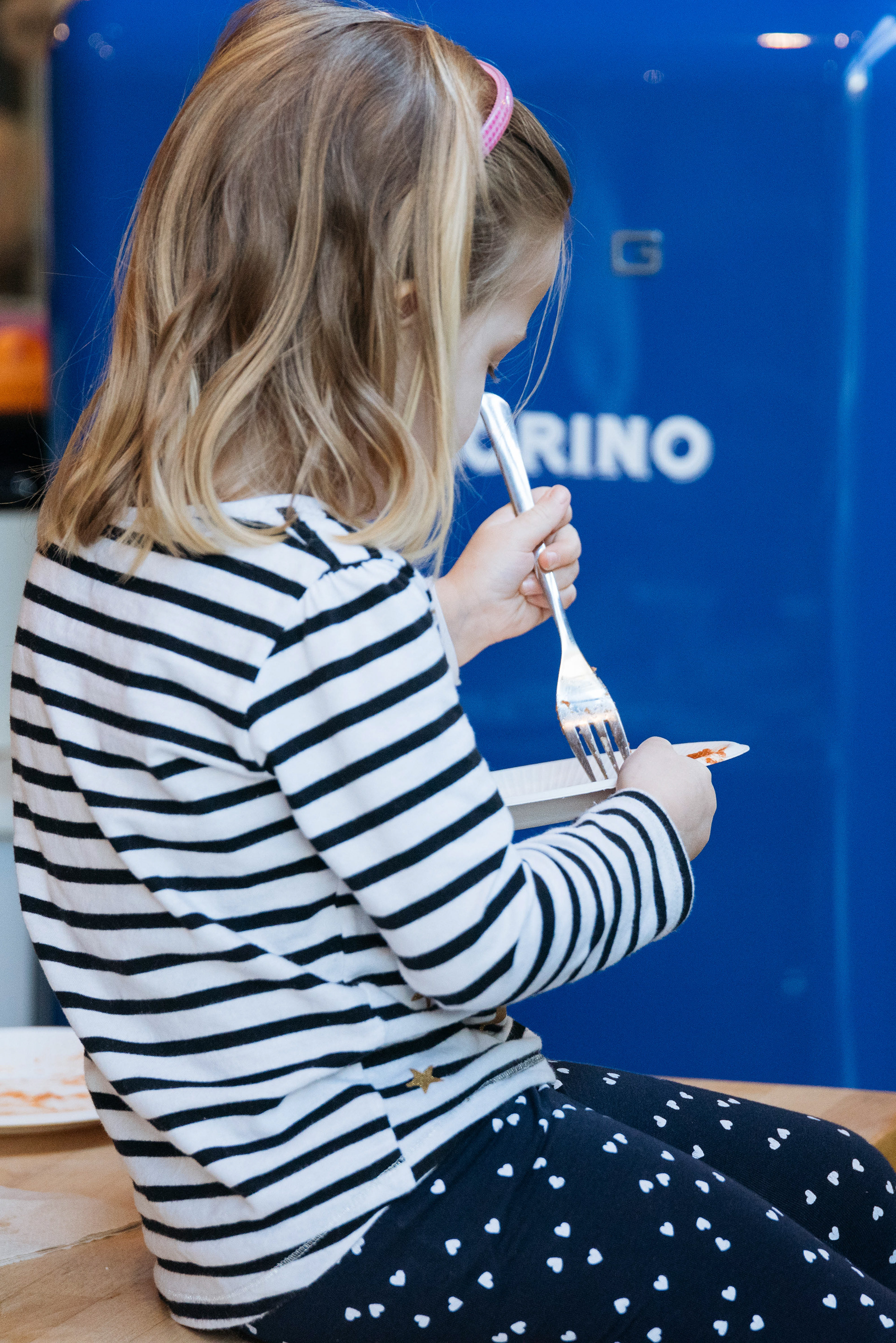 Collect points and temporary shops
While I was working on the personal branding of a well know TV Chef in the french speaking part of Belgium, I proposed to him to film him cooking Italian recipes for LaFamily's YouTube channel. This partnership took us further and the first La Family temporary corner was opened inside his own restaurant. During spring 2017, with targeted digital campaigns we launched the  "The Italian Classics" workshops, where the finest products of La Family's range were used to create the most authentic Italian recipes in Brussels.
Also thanks to the participation to the TV show Vis ta Mine! aired by RTBF, the main national channel, in a few months, the online food platform of La Family gained several collect point and dedicated corners located around Brussels, including the bio markets and well trendy bio-restaurants.